Eric D. Hearn
Attorney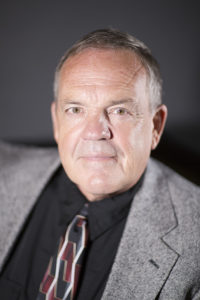 Eric was born in Anchorage, Alaska to his loving parents Mary Jane and Larry Hearn.  He attended Milton High School in Alpharetta, Georgia.  After high school he enrolled and attended the University of Georgia.  In 1973 he began a law enforcement career with the University of Georgia Police Department.  While starting as a patrolman he quickly rose through the ranks and worked in investigations and lastly was a Sergeant in charge of the Narcotics Division.  While involved with the Narcotics Division he was detached to one of the first multi-jurisdictional task force for drug enforcement.  He graduated from the University of Georgia having obtained his accounting degree in 1976.
Learning quickly he did not actually want to be an accountant, after receiving his undergraduate degree, he stepped away from the UGA Police Department and entered the University of Georgia law program in the fall of 1976.  He graduated in 1978 and passed the Georgia Bar prior to even graduating out of law school.
Professional Admissions:
State Bar of Georgia: 1978 – present
Indigent Defense Committee for the Towaligia Circuit
Georgia Association of Criminal Defense Lawyers
Ranking and Membership:
This attorney and law firm does not participate in any online ranking sites. Nor does this attorney or law firm believe an attorney should be able to pay a website to gain a higher ranking or be held hostage through public information to "claim" a profile on any online ranking site. This firm encourages you to come in and talk to us, then ask our peers and prior clients and make your own decision how we rank.
Courts Admitted to:
---