Scott Johnston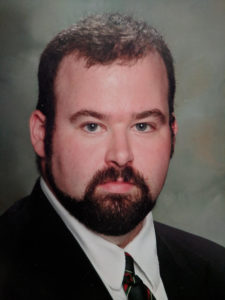 Scott is originally from Griffin, Georgia. He graduated from Griffin Highschool and attended
college at Columbus State University. Scott graduated with a B.S. degree in Criminal Justice in 1997.
In 1997 Scott attended Georgia State University College of Law. After graduating in 2000, Scott
worked with the Coweta County Solicitor's Office. In 2001 Scott moved on to the District Attorney's
Office in the Towaliga Judicial Circuit (Butts, Lamar and Monroe Counties).
Professional Admissions:
Ranking and Membership:
This attorney and law firm does not participate in any online ranking sites. Nor does this attorney or law firm believe an attorney should be able to pay a website to gain a higher ranking or be held hostage through public information to "claim" a profile on any online ranking site. This firm encourages you to come in and talk to us, then ask our peers and prior clients and make your own decision how we rank.
---